4-5 Gas Analyser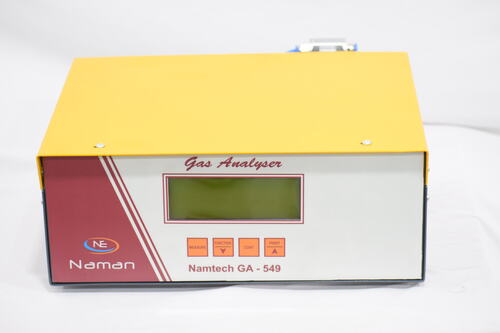 4-5 Gas Analyser
Aiming for the satisfaction of our clients, we are able to offer high-grade 4-5 Gas Analyser. These analyzers are used to measure the exhaust emissions emitted by the vehicle. The equipment which we offer are installed with NDIR detector and an electro chemical sensor which measure the amount of CO2, CO and oxygen emitted by the vehicle. Our team of qualified engineers manufacture the 4-5 Gas Analyser using latest tool and technology in our well-equipped infrastructure facility.
Features:
Self diagnosis
Compact design
Easy to use

Technical Specification

NDIR Detector measures CO/ CO2/ HC an electro chemical sensor measures O2 Nox

OIML Class 1 & Bar 90 compliant

Uniquely designed bench

Fast warming up: Less then 5 min

Response time: 4-5 sec. (more than 90%)

O2 Nox (20sec)

Auto-zero

Leakage check

HC Residual Check

Self Diagnosis

Clock calendar built in, time setting by user Fuel selectable

Gasoline, LPG, CNG.

504, Road No. 13, Phase-II, Kathwada G.I.D.C, O/S. Odhav Octroi Check Post, Ahmedabad - 382430, Gujarat, India
Mr. Sanjay Ramani (CEO)